We started goobsi to help people create a safe environment to raise their families in.
If you take a casual glance in your bathroom right now, you likely have products from trusted brands teeming with toxic ingredients.
These are products you use on your body every day. Products you apply on your skin. Products you ingest through your mouth and nose. 
You've been relying on these products to care for yourself and your loved ones for years. Because you didn't have a choice.
But now you do.
Join us in setting a new standard with organic all-natural products that walk the walk. Backed by nature. Backed by honesty. Because that's what matters most.
They say having a child changes you. For us, it changed everything.
We're Liz and Eric. Partners in life. Co-founders of goobsi.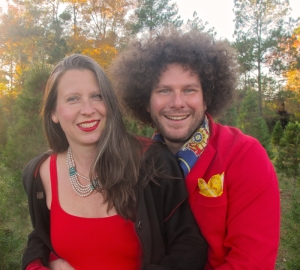 After our son was born, we were determined to provide him with a safe, nurturing home. We went shopping for all-natural baby wipes, lotions and cleansers, to say nothing of non-toxic floor cleaners, air fresheners, soaps and detergents. When the big stores didn't turn up anything we could trust, we went to boutiques and we searched endlessly online.  You'd think, with all the attention today on healthy lifestyles and "natural" products, this would be easy. But here's what we found:
Some brands offered non-toxic and plant-based ingredients
in some of their products. Others contained toxins.
As we dug deeper, we were shocked by how many brands – even trusted brands that we've all used for generations – are using toxic and potentially harmful ingredients.  So we were stuck bouncing all over town, cherry-picking select products from various companies to find personal-care items we were comfortable using on ourselves and our son.  No single company exclusively sold products containing premier, safe and non-toxic ingredients. So we decided to build that company ourselves.
The birth of goobsi: plant-based, non-toxic family care products that are amazing.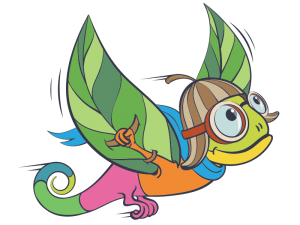 We know you value transparency about a company's products, processes and ingredients. We understand the frustration of trying to find a company that is as committed to your family's safety and well-being as you are.

That's why Goobsi is and will always be a company you can trust. We promise you this:
We will never hide toxic ingredients in our products. We will always be transparent about how they're made. And our products will be so effective and feel so wonderful, you'll never miss the old way.
All of our products are made from plants and are carefully formulated from the highest quality all-natural organic ingredients. Examples of our ingredients are coconut oil, argan oil, jojoba oil, rose water, honey, pomegranate oil, and essential oils.
Take a look at a few of our Goobsi favorites:
Face Soap
Indulge your skin with aromatic soaps that clean, hydrate, and moisturize as they energize.
Organic Cleansing Oil
When you need a fresh start and a clear mind, start your morning beauty routine with our Purify Cleansing Oil.
Organic Face Food
Our Face Food organic face oil is everything you need to keep your face feeling fresh.